May 31, 2012 · 5 minute read · Comments
chessnephewBenoni
For almost two weeks, Abby and I were staying with my sister Linda (and her husband André), with whom we were staying for almost two weeks in order to help them with their three-month-old baby, my first nephew, Jack. They happened to hold a Memorial Day weekend party, inviting old friends of theirs as well as new friends with similarly-aged babies.
As people started arriving in the afternoon, I noticed a boy who was wearing a T-shirt for a chess camp from 2009 or something. I couldn't help saying to him, "Oh, you play chess? Maybe we should play." Someone (I think my sister?) started saying I used to be very good, so Benjamin got excited and next thing I knew, André had fetched his chess set and brought it out. We moved the chips and guacamole to make room on the coffee table and immediately started playing a game, while I continued baby duty holding Jack.
How to play chess with a stranger at a party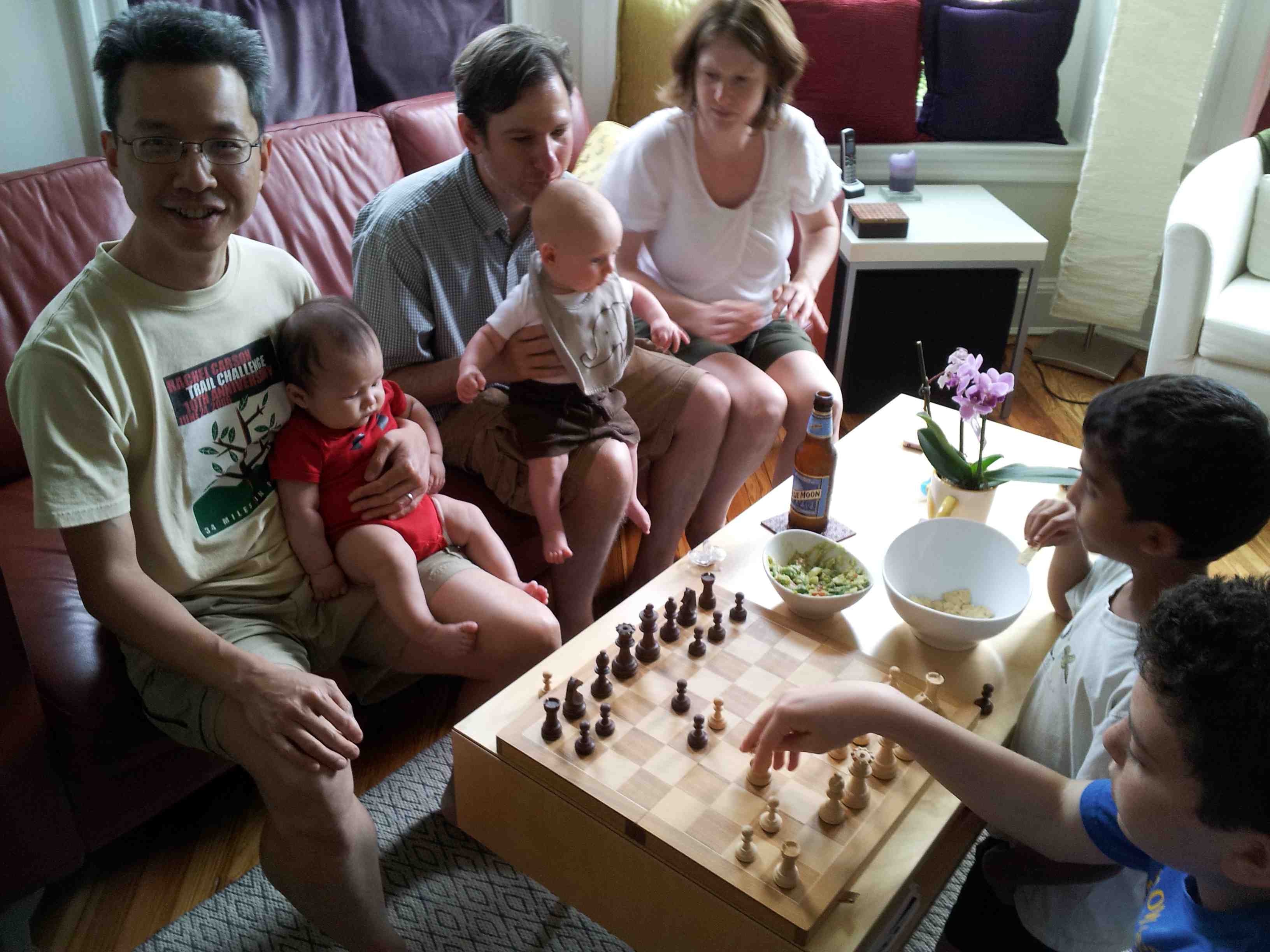 There are actually some subtle considerations in playing chess at a party with someone I've never met before. Here are a few:
How strong is my opponent? At what level should I play so that I can try to win, but not necessarily too easily?
Are there interested spectators? What kind of play would entertain or educate them most?
At a party, time is limited, and I don't want to spend too much time playing chess (instead of eating or socializing with other people). So there is not enough time for very long thinks as would be the case for a classical tournament situation.
Here is a report on how things turned out in the three games I played at the party before I focused on eating the barbecue and socializing with everyone else:
Read On →