Apr 16, 2012 · 5 minute read · Comments
walkingrunningdrivingparkingCarnegie Mellon UniversityCarnivalbikingPittsburgh
This week, the Morewood Parking Lot, where I have an annual parking permit for commuting to work at Carnegie Mellon University, is being used for the annual CMU Spring Carnival, so this year I opted for the new possibility opened up by CMU Parking Services to volunteer to not park in my lot, in order to reduce demand for parking. In return, I get a $50 credit toward my parking fee.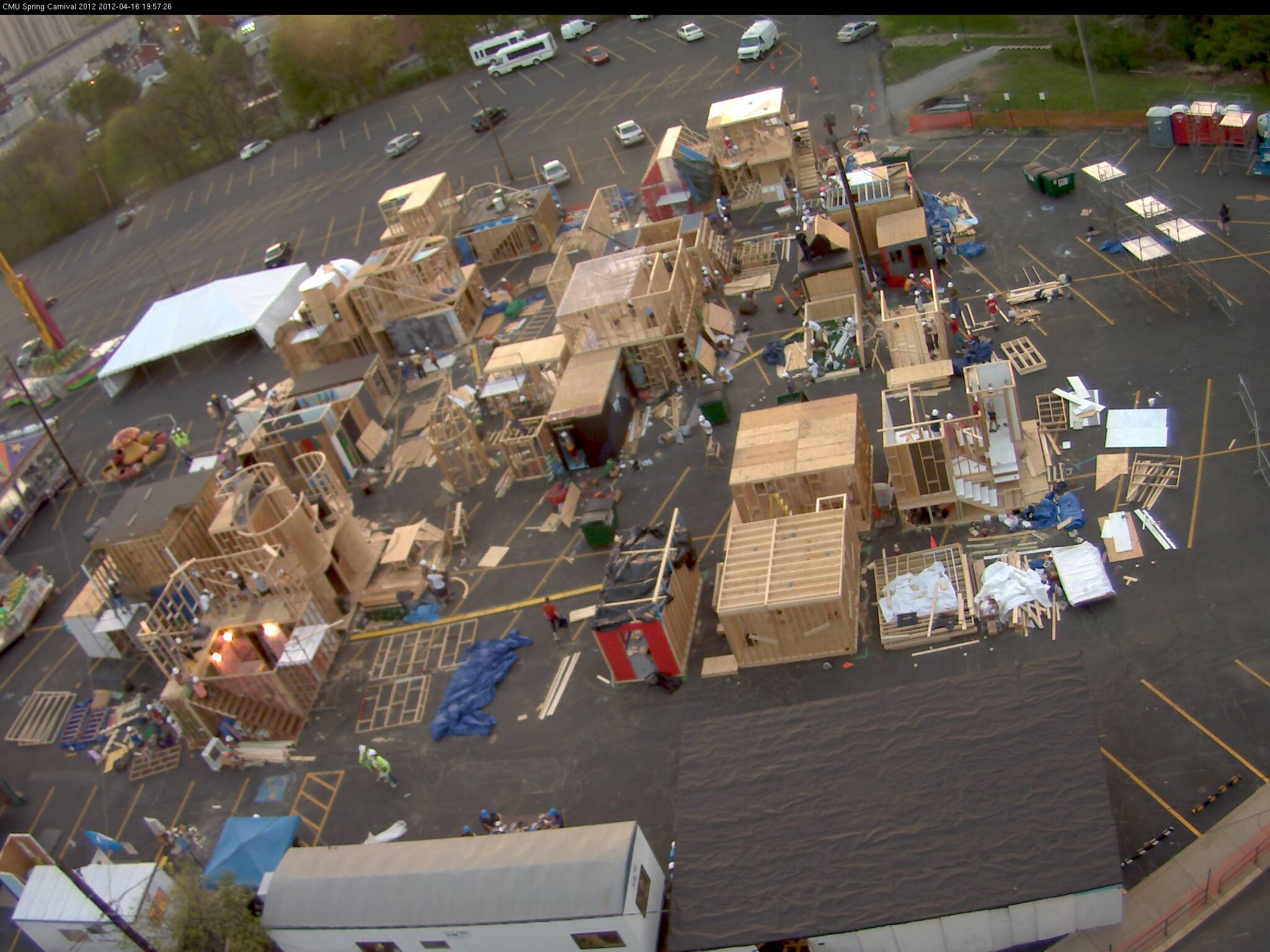 (A photo from the CMU Carnival live webcam.)
So today I walked two miles to work and another two back home, taking about thirty minutes each way at a fairly brisk pace.
Why was I so eager to volunteer?
Read On →