Sep 26, 2013 · 6 minute read · Comments
musicukuleleSteel City UkulelesRegent Squaresingingmarching bandballroom danceCarnegie Mellon Universityrecorderchess
It's now officially two months since I started learning to play ukulele. It's hard to believe, but two months ago, I was still struggling to play three chords: I could play C, of course, but had trouble with G7, and had even worse trouble with F: I had no finger strength or dexterity and could not arch my fingers and everything was a painful buzz, and I could spend only five minutes a day practicing because of the pain on my uncalloused fingers.
And after just over a month of playing, and joining the Steel City Ukuleles, I had volunteered to perform in a gig for Ecofest in Regent Square, as a way to force myself to maintain momentum.
And this week, just in time, I got my brand new concert-sized ukulele.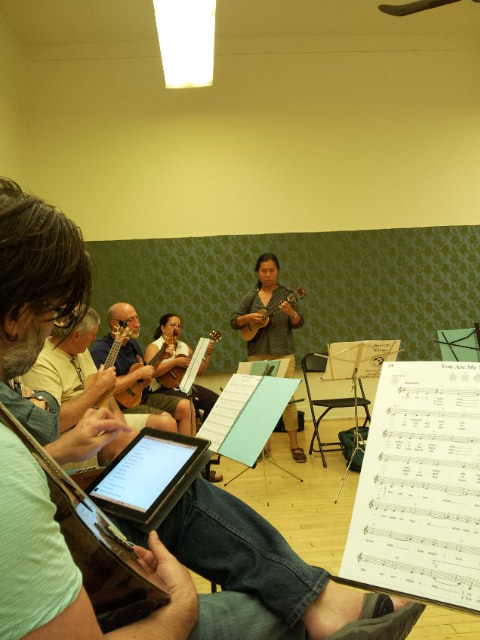 The gig is in just over a week. I attended my first rehearsal with extreme anxiety. I was even thinking about bailing out instead of attending. Here's why.
Read On →