Commuting on foot during CMU Carnival week as cross-training for the Pittsburgh Marathon
Apr 19, 2013 · 3 minute read · Comments
walkingrunningdrivingparkingCarnegie Mellon UniversityCarnivalPittsburghPittsburgh MarathonLuna Sandals
Last year, I reported on deciding to walk to work and back home during CMU Carnival week in order to avoid the hassles of parking on campus. This year, I decided to do this again, but with a twist.
I considered my commute to be a deliberate part of cross-training for the Pittsburgh Marathon.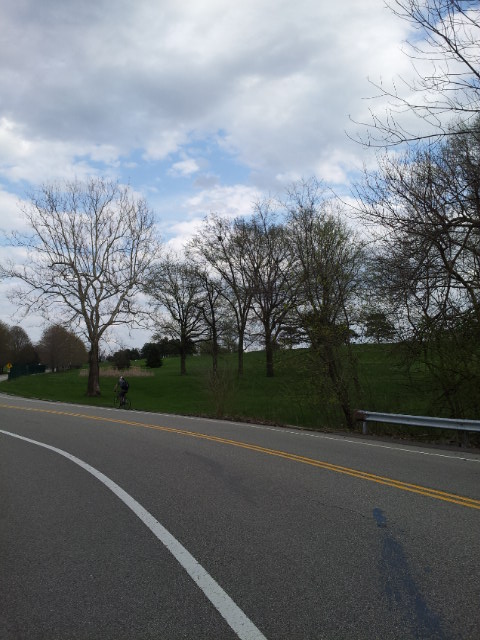 Why walk instead of run?
You might think that I would just run to work and back home, but the logistics were too complicated because of clothing, laptop, and other issues. I ran in to work this week just one time; otherwise, I walked.
More important, I feel that walking is greatly underrated as a fitness activity. Here is one of many recent articles, for example, reporting that walking has many underrated health benefits. Unfortunately, I think the tone of this article is part of the problem: the title is "Study: walking can be as good as running", which is just sensationalist drivel. I don't see walking and running as competitors at all. They are just two different activities, with different benefits, really. High-intensity running, for example, does a lot that walking does not do. But walking is less stressful, is slower, takes more time to cover a particular distance, is more meditative and in many cases more sociable (since running paces differ more than walking paces). Both are great.
Total mileage
I ended up walking about 12 miles total more than I normally walk during the week. Note that this is less than the total of the distances between home and office because when I drive in to work, I have to walk the distance between the parking lot and the office.
Footwear: concerns over the Luna Sandals
I took the opportunity to put more mileage onto my Luna Sandals, which I've been wearing for all my running in recent weeks. I figured that the more time I spend on these minimalist sandals, the more prepared I will be for the sustained impact of running the whole Pittsburgh Marathon in them. Also, I needed more time to get used to the lacing system.
It turned out that the extra 12 miles on my feet really made a difference in how much more stress on my feet I felt during this training week: not just soreness in my soles, but also some issues with drying, cracking skin.
Cushioned shoes
After yesterday, I decided I needed a break from all the walking, and so on Friday, I drove to work, parking on Circuit Road, and walking less than half a mile to my office from there, and in my Rockport Westshire casual shoes rather than any minimalist shoes! I did this especially because of the Random Distance Run I did in my Luna Sandals.
The Mono
I also finally decided to order a pair of thicker Luna Sandals, the new Mono, which are 12 mm thick rather than the 7 mm of the Venado I'm currently wearing:
There's a review of these huaraches on Birthday Shoes. I will almost certainly not be receiving these huaraches in time to break in and use in the Pittsburgh Marathon, but I expect to use them this summer for walking around in and longer runs.
Conclusion
It was unexpected to me how much more fat burning and soreness for my feet the extra 12 miles of walking this week gave me. I had to eat more just to maintain my weight, and I was so ready to take a break from minimalist shoes. I did decide to order a thicker running sandal for future running and walking.