Attending the first OpenHack Pittsburgh meeting
Jan 21, 2013 · 1 minute read · Comments
OpenHackPittsburghprogrammingScalaRubyPythonClojure
I was excited to attend the very first meeting of OpenHack Pittsburgh, out of curiosity and as a way to force myself to make progress on a personal programming project of mine using Scala (ironically, after spending the day at work on Scala; apparently I couldn't get enough of it).
The point of OpenHack is to provide a space for programmers to meet up and work on something. It could be a shared project, it could be a personal project.
Some people come with something to work on, others come to meet other programmers and pitch in on a project, others come to learn something. It was cool that some people left the first meeting finally getting set up on Ruby or Python or Clojure, and working on a project, with help from other people.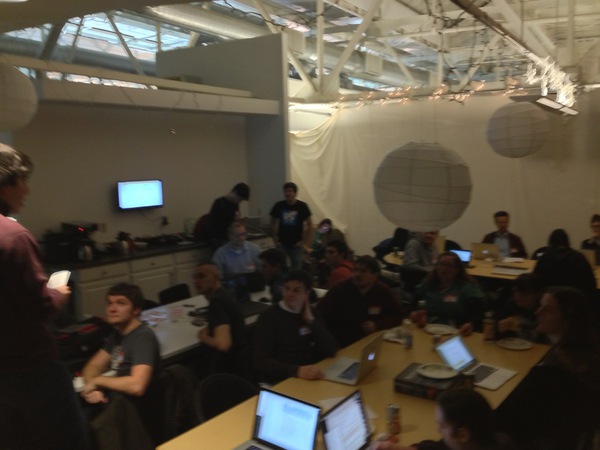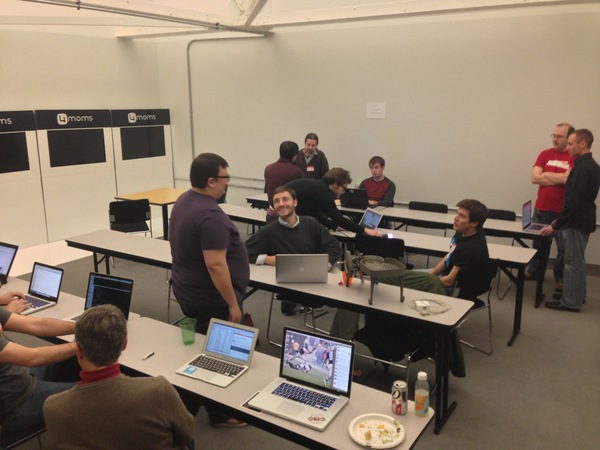 And yes, in the two hours I was there, I did make good progress on my project. It's not finished yet though.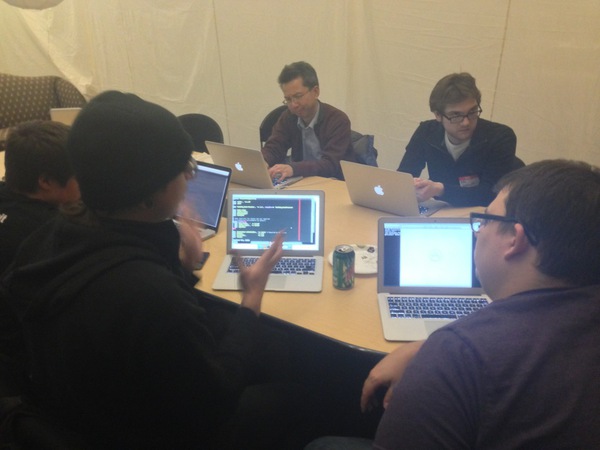 Thanks
Many thanks to 4moms for hosting the first OpenHack Pittsburgh meetup, and providing the sandwiches and chips and beverages!