Cooking the whole cauliflower including the leaves again
Jan 6, 2013 · 1 minute read · Comments
cookingcauliflower
We often get cauliflower with leaves intact. So I end up doing something with both the florets and the leaves, cooking them separately.
Sauteed cauliflower florets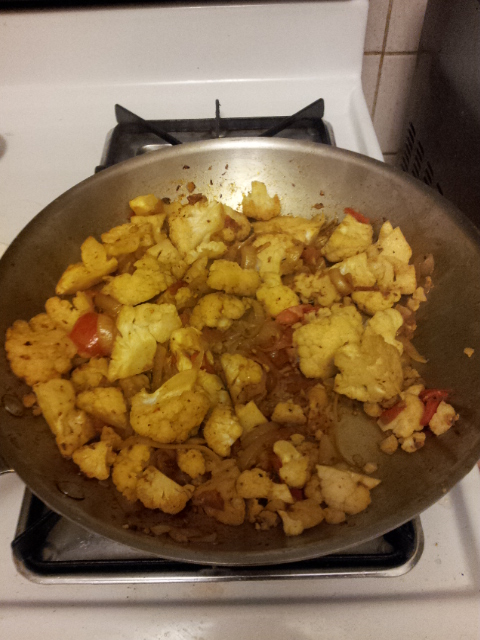 Sauteed with olive oil, garlic, and random other bits.
Cauliflower leaf soup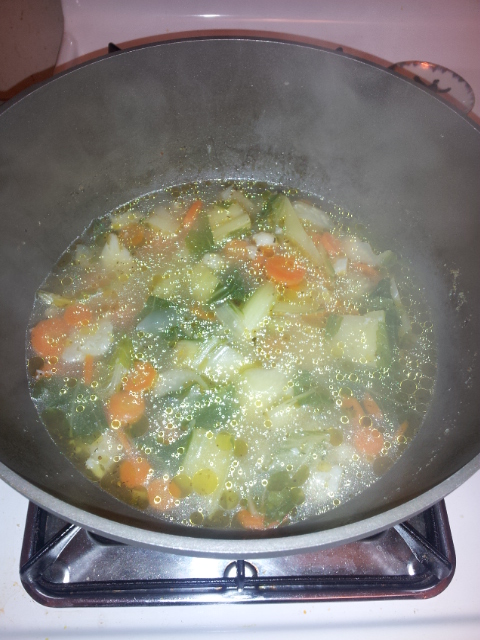 Winter means soup. Toss in a base of chopped up onion, carrot, celery, and spices, and make cauliflower leaf soup!