Oct 1, 2011 · 8 minute read · Comments
PittsburghRun ShadysiderunningracesshoesFiveFingerspodcampCommuniTeachmusicrecorderukuleleaccordiontrumpetmelodicafermentation
My alarm starts blaring at 6:30 AM on a cold, dark Saturday morning, and I'm tired and sleepy, and briefly wonder why I preregistered on Wednesday to run today's Run Shadyside 5K race. But a commitment is a commitment, so I get, check the weather forecast, get dressed, eat something, and head off.
Little do I know that today I will just manage to outrun Mickey Mouse, far exceed my race time goal, and lend someone my trumpet that has been lying around unused!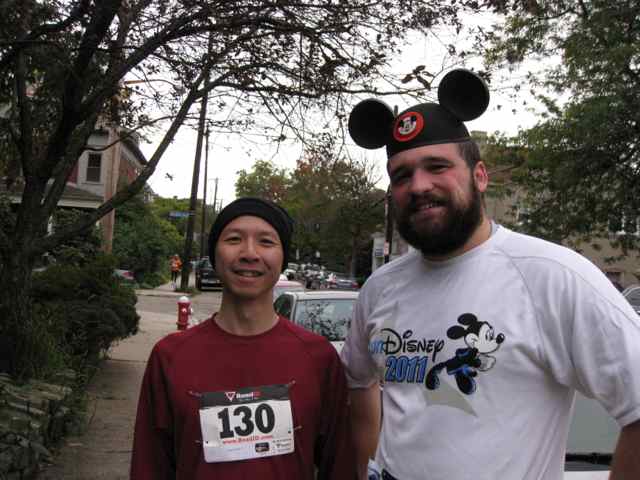 Read On →