Dec 12, 2011 · 4 minute read · Comments
musicconcertsBaroque fluteJohann Sebastian BachperformancemelodicaBrandenburg concertos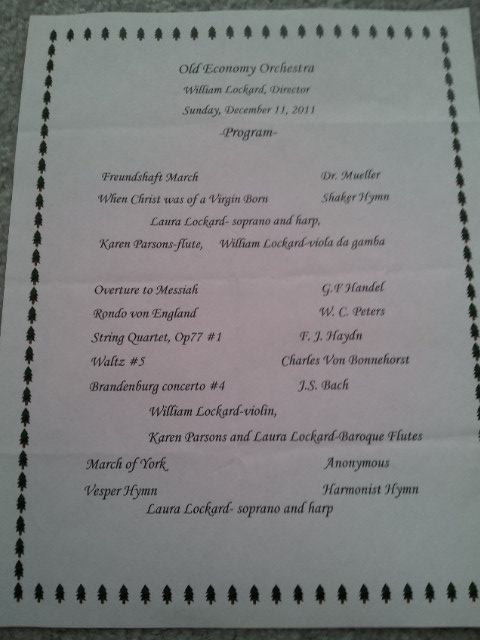 On Sunday, Abby and I carpooled with Helen and Mike (of the recorder gang) to Ambridge for a free concert given by the Pittsburgh Historical Music Society as part of a Christmas-themed event in Old Economy Village.
That was a long way to drive to see an amateur group give a concert. So why did we pile into the car?
Read On →