Oct 7, 2012 · 6 minute read · Comments
dancecontra danceFrench dancePittsburghCarnegie Mellon Universitymusic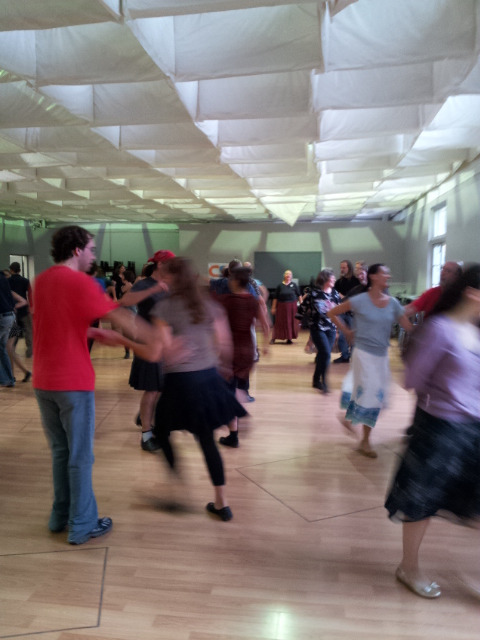 Today Abby and I attended the first CMU contra dance workshop put on by the Carnegie Alliance of Traditional and Social Dance, as I mentioned we might when I wrote about the formation of CATS Dance.
You have to understand that for years I resisted the idea of ever doing contra dancing. I had some bad memories of being forced to do a bit of square dancing in elementary school, I have a tendency to resist choreographed patterns, and frankly, I associated contra dancing with old, maybe clumsy people. In the past year, having met plenty of people who mentioned doing contra dancing, and who clearly are not old and clumsy (some are old but far from clumsy), I'd gotten interested in giving it a try.
The seed was first planted just from happening to get pulled into playing music for contra dancing ten months ago. But I didn't act on it, other than participating a little bit impromptu at a birthday party.
Today I finally went for a full four-hour workshop, held at CMU.
I had a great time, way beyond my expectations!!
Read On →