Celebrating National Running Day quietly in Frick Park
Jun 5, 2013 · 1 minute read · Comments
runningFrick ParkPittsburghLuna Sandals
Last year, I made something of a big deal of celebrating National Running Day in Schenley Park in Pittsburgh, for sentimental reasons. This year, I celebrated more quietly, by simply running one of my standard easy runs, a 5-mile run in Frick Park.
I have nothing to say, other than I'm happy to be out there running.
Luna Mono Sandals
I wore my Luna Mono Sandals, which is much thicker (12mm) than the Luna Venado Sandals (7mm) that I wore a lot last year. The Mono's thickness makes it feel much different from the Venado: welcome cushioning, but at the expense of ground feel and flexibility. It's all about tradeoffs.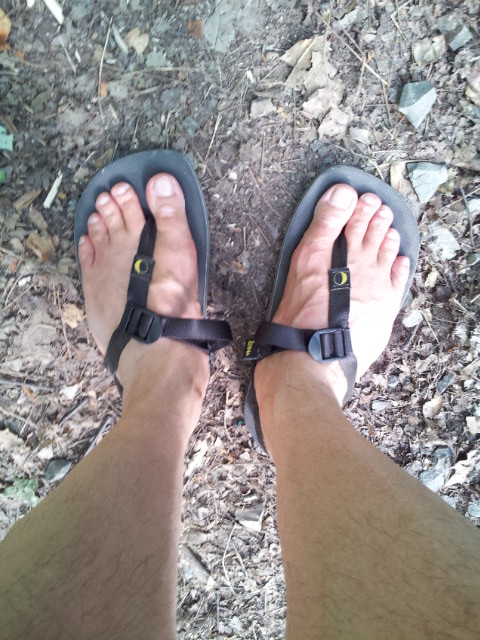 Some photos from the run