Dan Possumato and friends playing Irish, Scottish, French music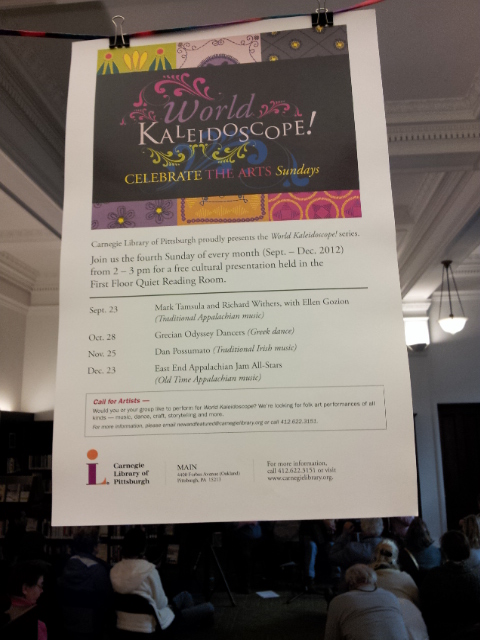 Abby and I checked out a musical performance at the Carnegie Library of Pittsburgh, main branch. They have a regular Sunday afternoon "World Kaleidoscope" series featuring world sounds from local musicians: two months ago I reported on some delightful local Appalachian music.
Today's performance was by Dan Possumato and friends, featuring mostly Irish music, with Dan on button accordion.
We had a good time. Among the selections:
Scottish music
Irish jigs and reels
Irish waltz "Planxty Irwin" that Abby and I danced to
a French hanter dro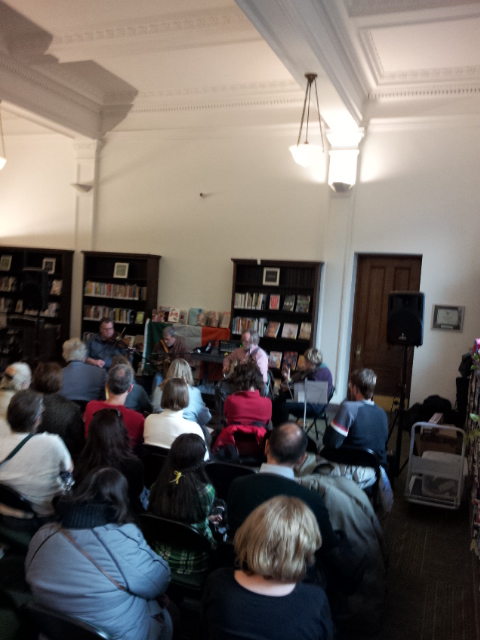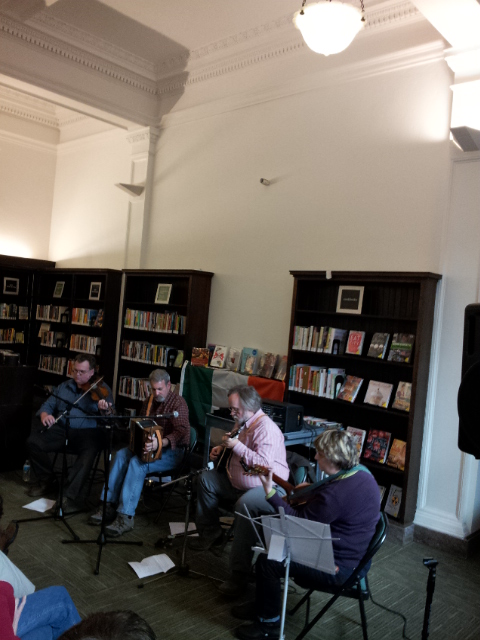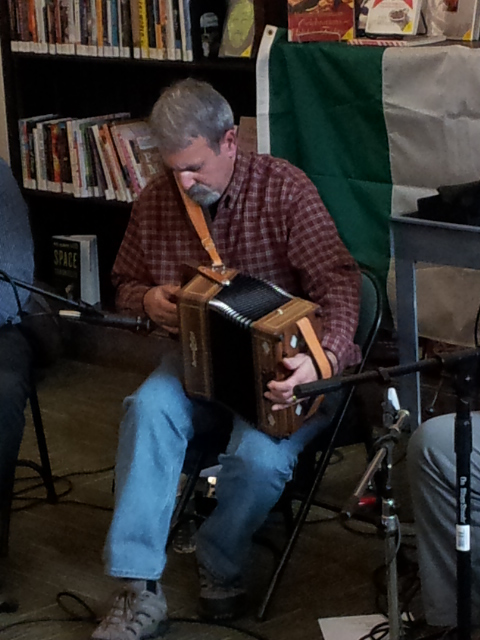 comments powered by

Disqus